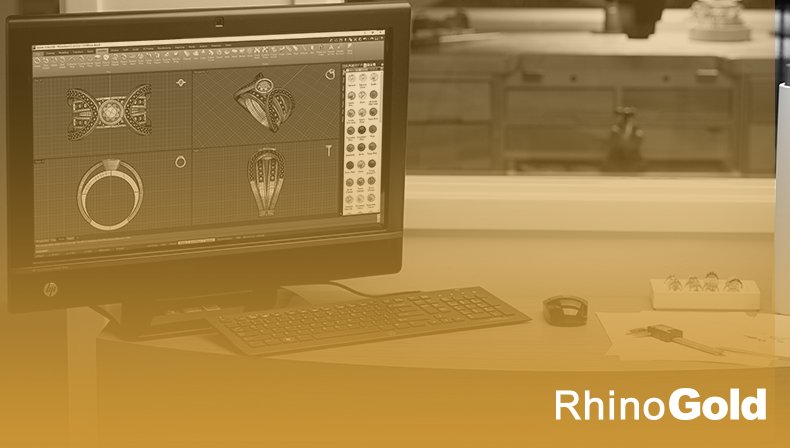 Training Overview
With this comprehensive introductory course, you will learn essential RhinoGold functions that allow you to build several types of jewelry, render stunning images of your designs, and prepare jobs for 3D printing. You will also be able to create finished pieces on the first day. No computer experience is required.
Offered by appointment only.
Ways to Train
Online
Training just got more convenient with Gemvision Online Academy. Learn at your own pace from the comfort of your computer and expand your knowledge while staying up to date on new tools. Yearly membership grants you access to our entire catalog of (CounterSketch®, Matrix®, MatrixGold®, RhinoGold) digital training.
Learn More
One-on-One
Available for an additional fee, one-on-one training is available. These trainings can be hosted at Stuller or a facility provided by the student. Choose the length of training, topics covered, class format and models of interest to create a custom learning experience led by a skilled Gemvision instructor.
Request More Info
Remote
Want to train your staff on-site? Curriculum based training by a Gemvision Instructor can be held at a facility provided by you. All tools needed to conduct the training can be provided by Gemvision.
Request More Info