What is MatrixGold®?
Login for pricing
MatrixGold® adds a new dimension to Gemvision's advanced CAD solutions. It combines top Matrix® and RhinoGold features with the simplified interface of CounterSketch®. MatrixGold offers you more power, a curated set of tools, intuitive workflow, and enhanced productivity.
Questions? Call 800-357-6272 or Email Us
See MatrixGold Essentials 2018 in Action
Join our free weekly software demonstrations.
---
How it Works — Features
Usability
Intuitive Design and Workflow
Has a modern, clean graphic design, and a simplified interface.
All panels are flexible, movable, and dockable.
Ribbon Toolbar
Features command groups familiar to users of Matrix and RhinoGold products.
New search bar makes it simple for novice and expert alike.
Layers Interface
Builders dynamically assign new geometry to the corresponding layers and support unlimited layers.
User Data Management
Reimagined job bags support modern workflow.
Utilize a custom built, flexible, and powerful Project Browser interface.
Context Menu F6
Intelligent tool suggestions based on selected geometry.
Revamped Creation Tools
New ViewPort Control Handles, Profile Editor tools, Library Browser, etc.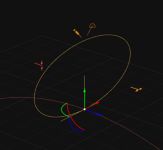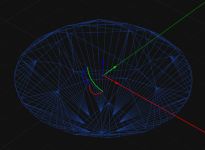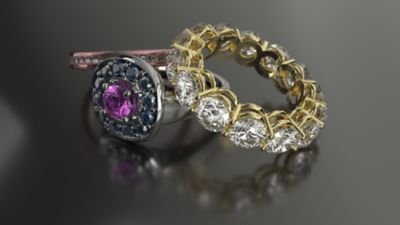 Power
Rhino 6 CAD Engine
Developed on the most powerful, using the latest version of McNeel's CAD engine.
Provides outstanding speed for greater responsiveness.
Improves presentation, display, and more.
Flexibility
Parametric History Powered Builders
MatrixGold Essentials has enhanced data trees that retain — and remember — how components were built and how they relate to one another.
Use this parametric history/memory to reconfigure design changes quickly.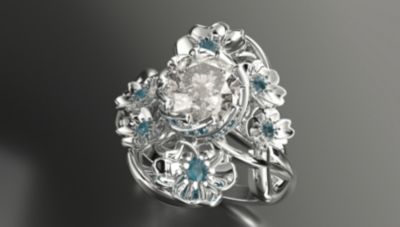 Advanced Rendering
New Rendering Core
MatrixGold Essentials builds on the Rhino 6 Cycles Engine to make rendering easy and intuitive.
Allows GPU or CPU rendering to make the most of any computer system.
Live preview rendering features material hot-swapping.
Pre-Production
Design Reporting
Improved volumizing tools that help you to estimate manufacturing prices.
Users have access to gem mapping, material lists, and additional reporting enhancements.
Combination of features from the RhinoGold Tech Report and Matrix Reporting tools that promote ease of use and customer value.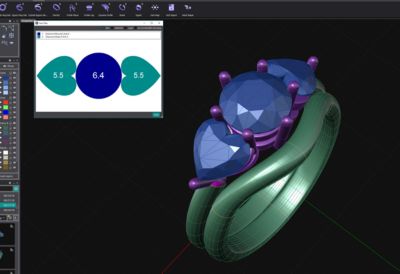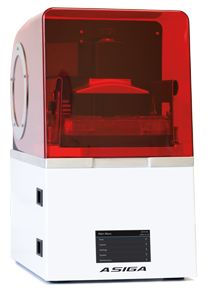 Asiga® 3D Printers
Let Your Designs Take Shape
Take your MatrixGold production to the next level with Asiga® 3D Printers renowned for their innovation, precision, and model surface finish for casting and more.