CASE BY CASE
Your showcase. Your way.
When designing your space, you need options. Case By Case allows you to purchase showcase elements exactly how you need them—for one showcase or an entire store.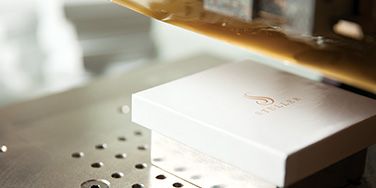 CUSTOM IMPRINTING
Two Ways to Leave your Stamp
We offer two imprinting technologies: hot foil stamping and digital printing. Both options offer you powerful ways to brand your bags, boxes, and more. Look for these badges in the catalog and on the website:

Hot Stamping

Digital Imprinting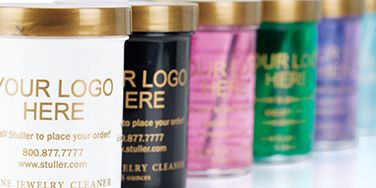 CUSTOM JEWELRY CARE PRODUCTS
Now you can even send your customer home with a bottle of Klean Karats™ jewelry cleaner imprinted with your store name and logo. Every time they clean their jewelry, they'll remember where it came from.

Blog Features
Wave Your Flag and Leave Your Mark
Think about the moment a jewelry gift is given. All of the emotion, all of the build up. All of the meaning embodied in that elegant marriage of precious metal and stone. In those fleeting seconds, when your packaging is the first thing seen or touched, that you have a precious chance to leave your mark.
What will your customer take away from that powerful moment that accompanies the giving and receiving of jewelry? What will they remember from the moment they first glimpsed the ring that would become their wedding ring, glistening in your showcase? And what will they think of when they clean and care for their treasure in the years to come?
There is no surer or more subtle way to be part of these powerful moments than by carefully crafting your brand with customized packaging, displays, and cleaning solutions.
Our Top Presentation Tips
Also featured in the new Packaging, Displays, and Watchbands Catalog.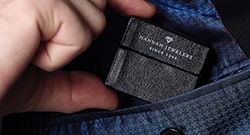 Page 32
Offer your customer the perfect box for popping the question. This slim fit style fits easily in pants or jacket pockets. All-black design keeps the ring concealed until presentation.
---
Brushed leatherette can provide the perfect accent color or texture accents to any case. Use these new colors and styles to add interest to the most highly trafficked areas of the store.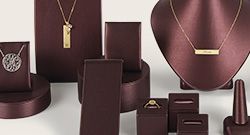 Page 66
---
Page 145
Use add-ons like these custom care kits to help make the sale. With everything your customer needs to protect and preserve their new purchase, these kits fit perfectly inside our luxury pouch for an even more elegant presentation.
---
Choose from two sizes of satin bows to make holiday wrapping faster and more elegant than ever.
Page 50
Case by Case Color Pairings
Each shown as Fabric Type/Fabric Color
Opulette/Juniper and Echo/Rose Gold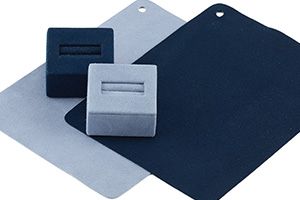 Novasuede/Periwinkle and Novasuede/Windsor Blue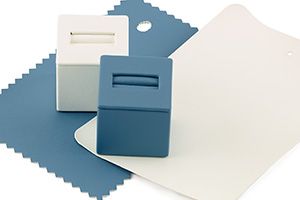 Opulette/Harbor and Integrity/Silver
Echo/Copper Leaf and Charisma/Cognac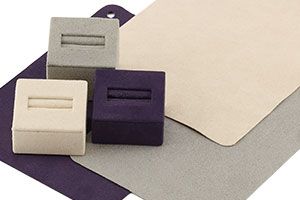 Charisma/Fawn, Novasuede/Royal Purple, and Novasuede/Champagne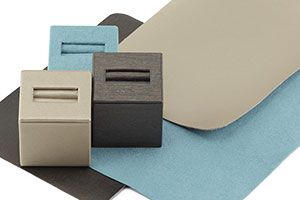 Charisma/Opal, Integrity Technos/Titanium, and Integrity Summit/Sierra Sand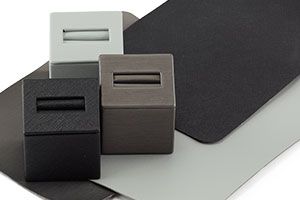 Echo/Carbon Black, Linea/Palladium, and Integrity/Nickel
Echo/Crimson, Shimmer/Luna, Shimmer/Classic Bronze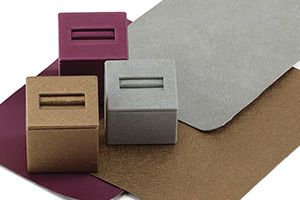 Linea/Amethyst, Elite/Metallic Silver, and Echo/Classic Bronze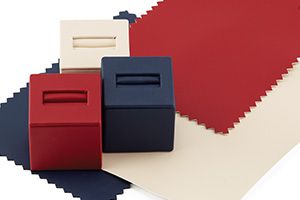 Opulette/Midnight, Opulette/Brick, and Integrity/Almond
What Customers are Saying
"Our experience with Stuller's Case By Case displays has, with no surprise, been "stuller"! We fell in love with the options while attending their Bridge conference (which we also highly recommend!). Hannah went above and beyond to figure out which fabric we saw at Bridge and mailed us swatches to approve. She was as professional, friendly, and sweet as we have become accustom to with all the employees at Stuller. Our displays arrived in the time frame she said they would and the only thing we didn't like was that we didn't order more! So we are now rectifying that and placing another order! Our cases look amazing and have a fresh updated look. Where it is said that good things come in small packages, and that is certainly true in a jewelry store, we are looking forward to receiving another big box from Stuller's Case By Case!"
- The Ladies at Schmidt's Gems and Fine Jewelry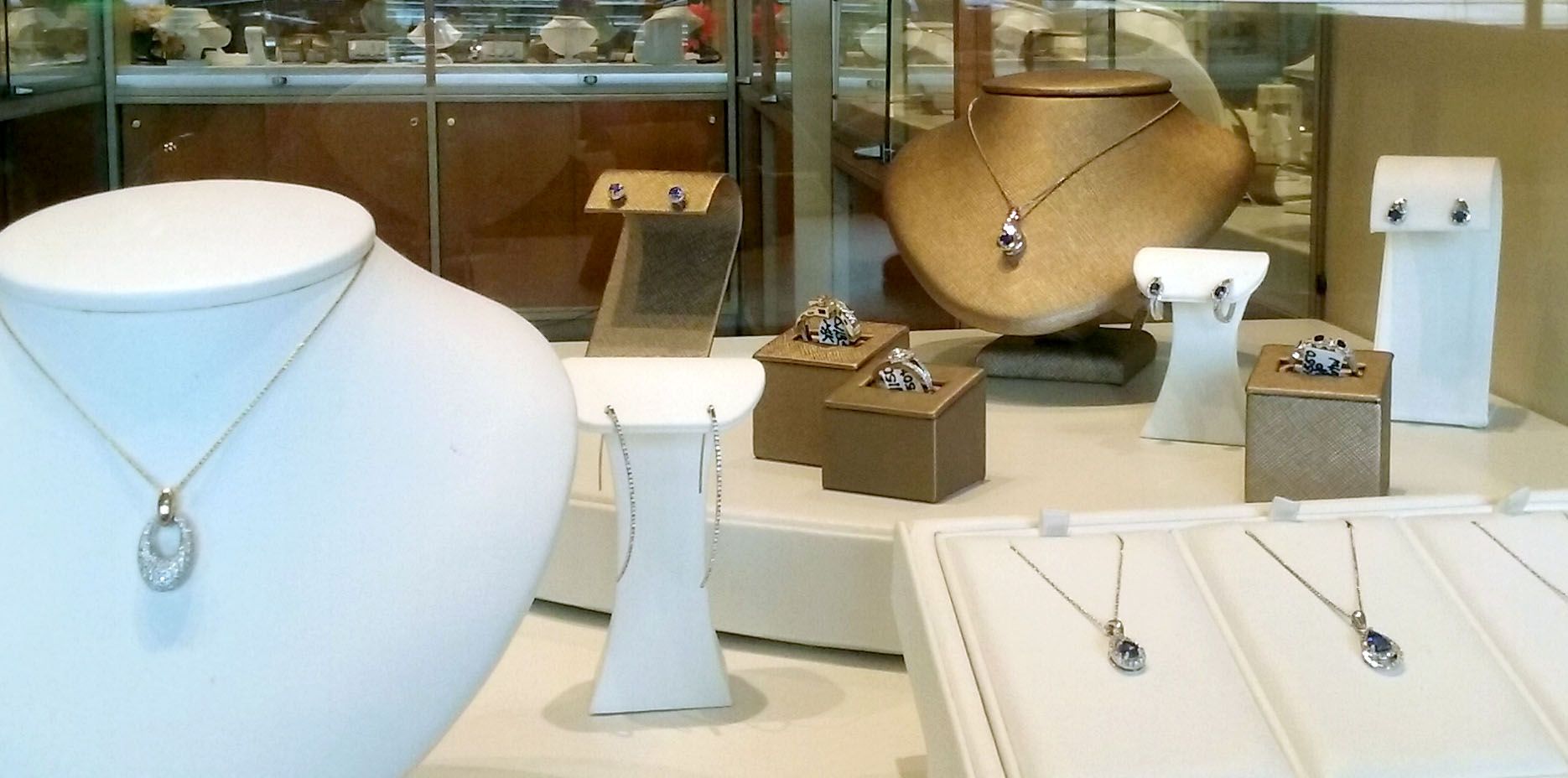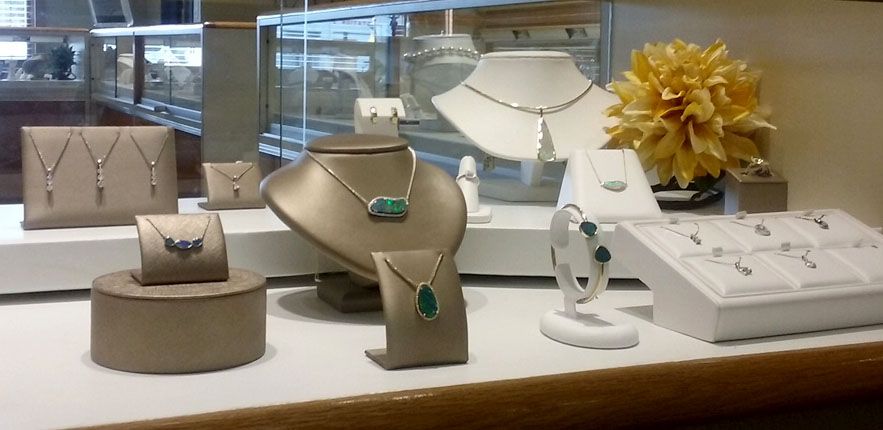 Schmidt's Gems and Fine Jewelry customized their cases with Shimmer/Moonglow, Linea/Pecan Shell, and Echo/Pecan Shell