2024 Dates Coming Soon
Stuller's Bench Jeweler Workshop is the premier event for bench jewelers, featuring in-depth classes, new product demonstrations, networking opportunities, and more.
General Admission: $199.00
Student Admission: $99.00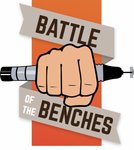 Battle of the Benches® is a real-time series of mini-challenges that test the skills of exceptional bench jewelers. From stone setting and metalworking to CAD, join us at Bench Jeweler Workshop and discover who is the true master of the bench. Click here for more information.
Why Should I Attend?
Training
There's something here for everyone, from novices to pros. Create a custom schedule of classes that suits your interests and needs. In between, visit product and skill demonstrations at your own pace.
Technology & Products
Be among the first to handle new products and technology. Test out tools or new software programs you might be interested in before you buy. Get special trade show pricing in our jewelry and tools showrooms.
Networking
Talk shop with jewelers from across the country. Meet up with your Stuller contacts and visit one-on-one with industry experts. Make important contacts for the future.
Testimonials
"If you don't come here, you don't know what you're missing. The classes were very informative, and we learned things that we were doing incorrectly."
- Nancy Huynh, Eve's Custom Jewelry, Houston TX
"You are losing money if you don't come and get the information and the experience offered by this workshop."
- Robert Huzzy, DK Jewelers, Westminster, MD
"There's new stuff in the industry, and it's great to see it here."
- Grant Speed, JewelFire Diamonds, Arvada, Co.
Additional Trainings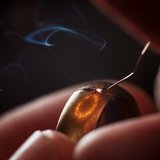 Basic Laser Training
Learn everything you need to maximize your laser welder's full potential and get the biggest return on your investment.

Learn More
CounterSketch® Training
Get hands-on training to operate CounterSketch software, as well as tips on how to incorporate technology into real selling scenarios.

Learn More
2018 Bench Jeweler Workshop Wrap-Up
An action-packed weekend filled with education and exciting competition
---
At the end of March, Stuller welcomed more than 200 jewelers to the 2018 Bench Jeweler Workshop. The atmosphere was electric! The show floor buzzed with tradeshow-like energy. Live demonstrations...

Read More
Introducing the 2018 Battle of the Benches Competitors
Meet the jewelers set to compete at this year's Bench Jeweler Workshop
---
Mark your calendars! Stuller's Bench Jeweler Workshop begins Friday, March 23 where our 3rd Annual Battle of the Benches competition will kick off. This year, we're bringing back four past competitors...

Read More
My Workshop Experience – Joy Allen
Former student and budding jeweler shares her workshop story
---
My name is Joy Allen and I grew up in a large active family, very involved in sports and our community. My passion for jewelry started when I was young. Around the age of ten years...

Read More