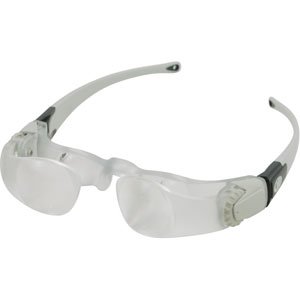 Eschenbach® Max Detail Magnifier
MaxDetail Adjustable Magnifier(for near) Magnification: 2X (32 mm Lens) 16 inches working distance,

Each lens has a dial that allows for adjustments, for a change in focal length.

Flexible plastic temples

Frosted objective lens housing eliminates distracting reflections

Molded nose-bridge with no sharp edges

Included with a sturdy protective nylon zippered case
This item is no longer available.
Please call or email your friendly sales consultant with any questions.