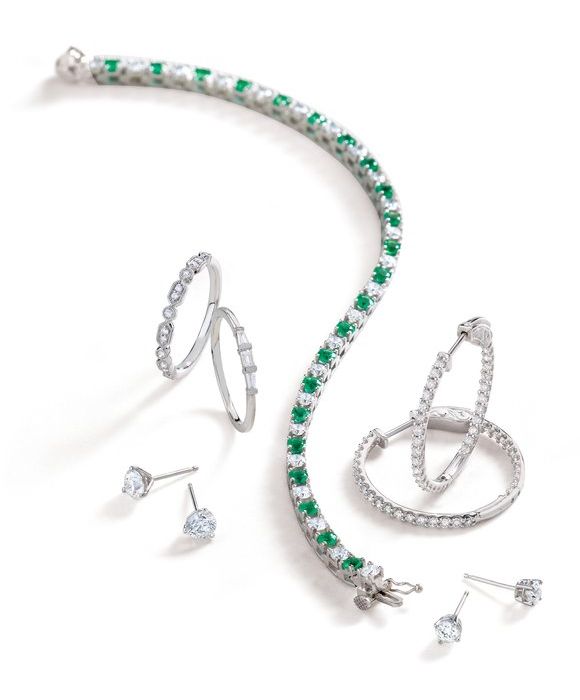 Why Platinum?
Platinum's unique attributes help sell it. The key is to offer platinum as an option and explain the lasting benefits of platinum over other precious metals. From the purity of its content to its lasting strength, platinum continues to shine as a superior jewelry metal choice. Explore valuable information on platinum's features as well as our wide selection of platinum jewelry and wholesale fabricated mill products.
Selling Platinum
Color
Platinum's natural white never needs plating. Its color doesn't change, and over time, platinum jewelry develops a characteristic patina — the hallmark of authenticity.
Security
Platinum's strength provides maximum security for diamonds and gemstones. Regardless of which metal customers choose for the shank, suggest a platinum head to secure their stone.
Heirloom Quality
Platinum's durability and density mean that it will weigh the same in 50 or more years as it does today. It is ideal for becoming a family heirloom future generations will know and love.
Care and Maintenance
Customers can clean platinum at home with a jewelry cleaning solution. And once a year, have customers bring their platinum jewelry to you, so you can check the stones and polish it.
Continuing Education
Discover why platinum is a superior metal choice with educational content provided by Platinum Guild International.
Choose Stuller for Platinum
History & Heritage of Platinum
Today's Platinum Consumer
Guiding The Buying Decisions