New for 2022
Each year, new engagement ring styles are introduced as the year's most popular designs and are added to the full collection. The trending engagement ring styles added for 2022 feature triangle-shaped centers, two-stone settings, and asymmetrical styling. Avant garde, nature-inspired, modern deco, and vintage-inspired aesthetics come together to create a collection of styles fit for the modern bride.
Shop 2022 Designer Bridal
Shop 2021 Designer Bridal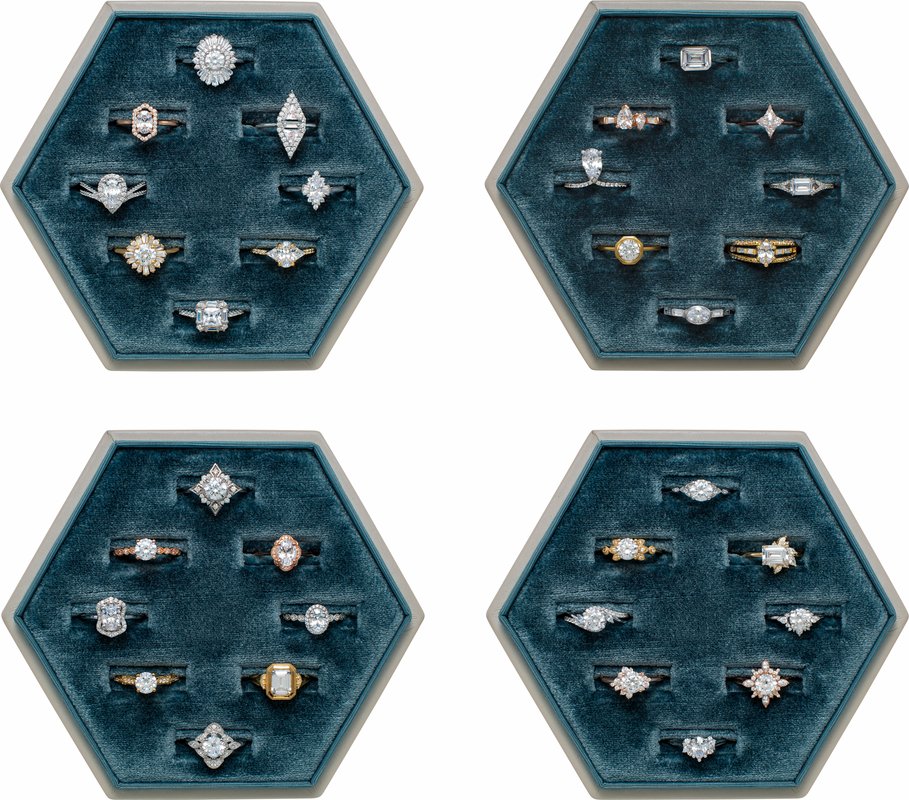 Designer Bridal Selling Systems
Having a large amount of live inventory is costly. With pre-merchandised prototype selling systems, feel confident you are carrying the best in trending styles while keeping costs low and inventory minimal. Each of the comprehensive selling systems features 32 prototype engagement rings with a modern display. Each individual assortment of eight can also be purchased separately if that is the best fit for your customers.
Make Each Style One of a Kind
Through Stuller's CAD/CAM Services, offer your customers another avenue for further customization with our Modify a Style option. Get started by selecting the Modify This Style button on any Designer Bridal piece and provide details on how you would like to adjust the design. For questions about this service, call 800-527-5057 or LIVE CHAT on Stuller.com.