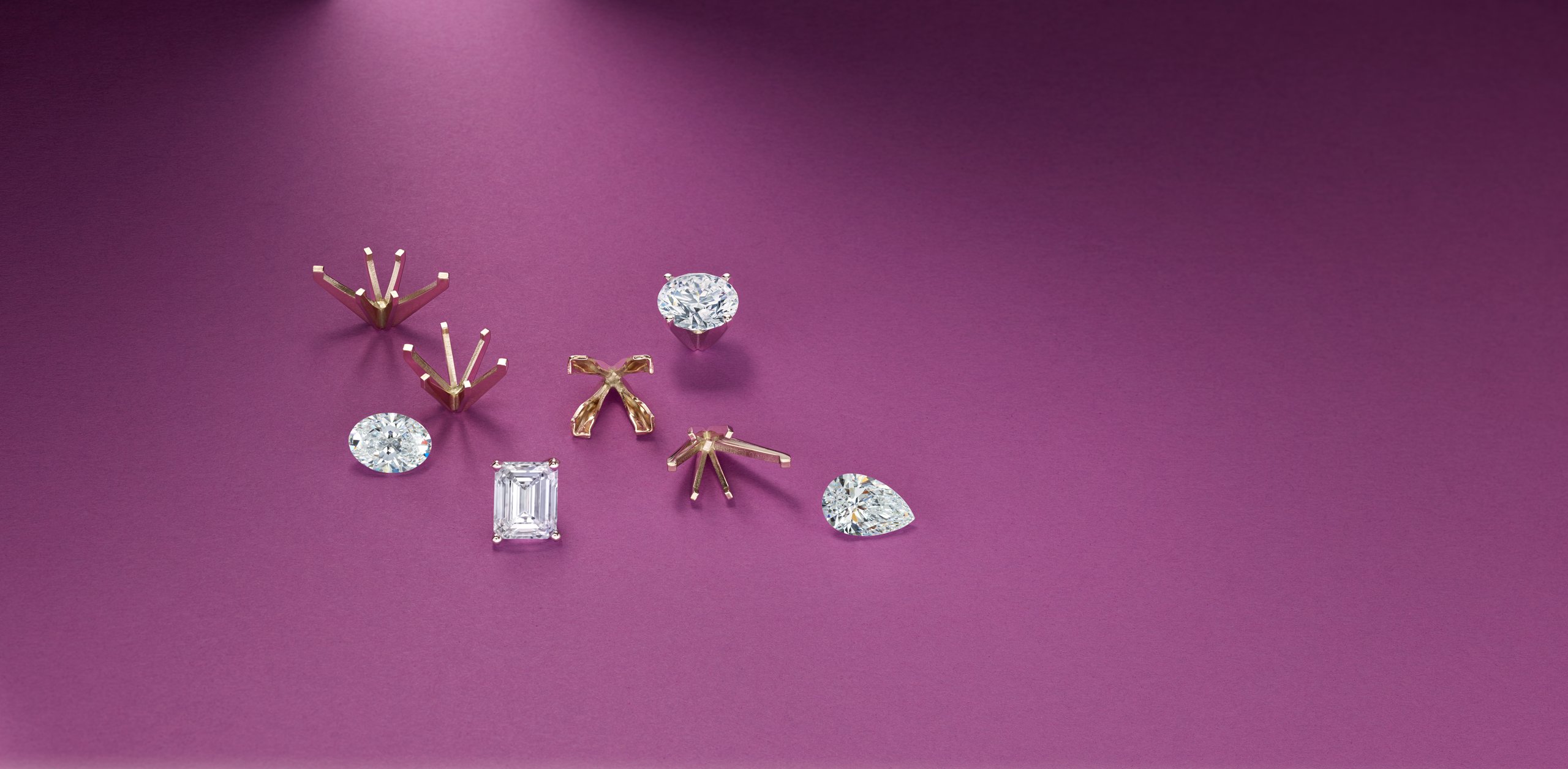 Discover the latest innovations for your larger carat weight designs.
One of the challenging and exciting facets of the jewelry industry is the nature of change when it comes to designs and preferences. In 2021, The Knot was reporting a lift in the average engagement ring center stone size from 1 carat to 1.5 carats. Since then, center stones have only gotten bigger and bolder due in no small part to the growing fascination with attainable, larger lab-grown diamonds.
As you search for solutions to provide your customers with jewelry designs that suit their needs, let us introduce you to a few innovative options from Stuller.
Settings For Larger Stones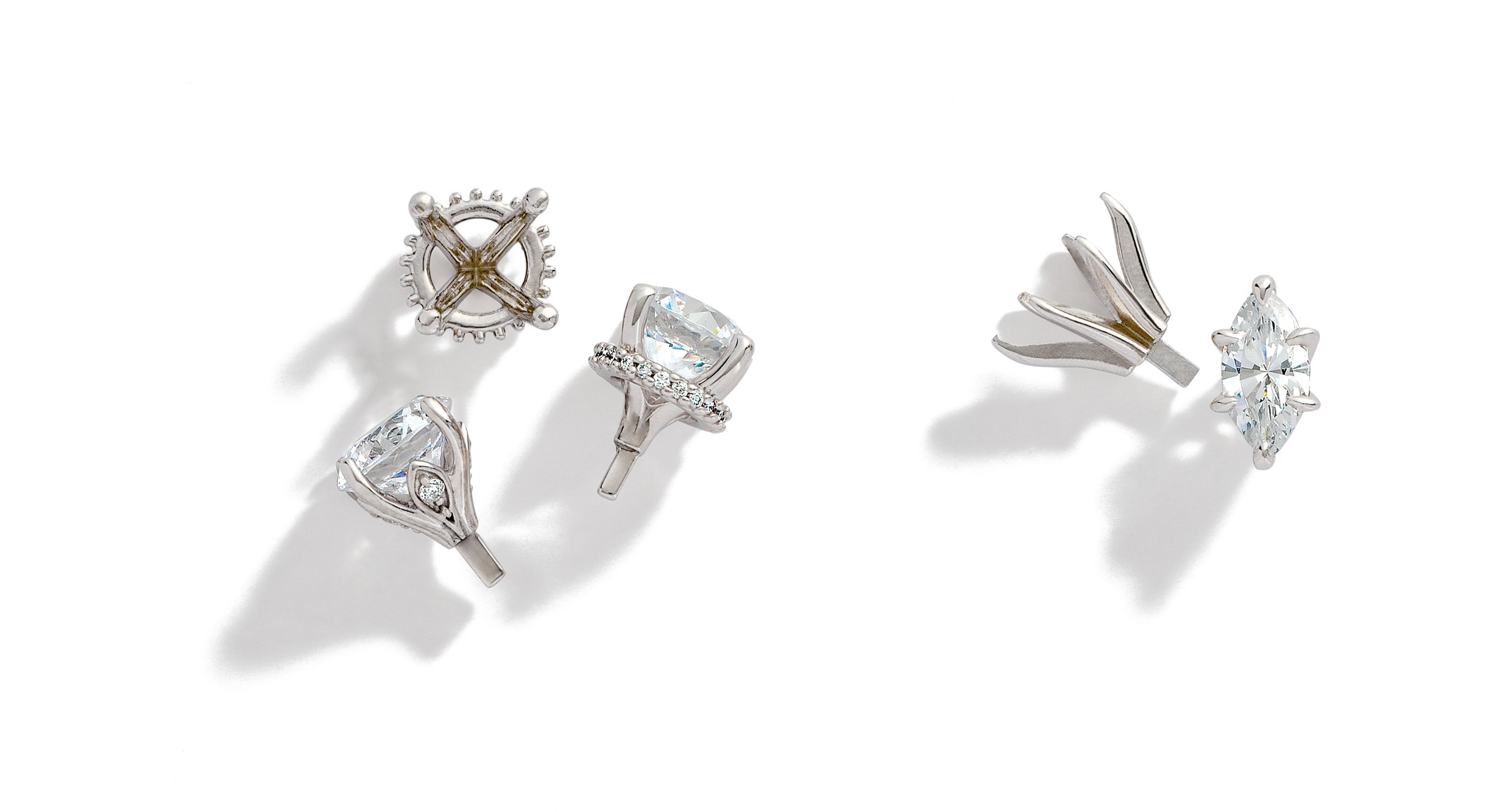 For those engagement rings that require a bolder center stone, we have expanded our selection of die-struck findings to accommodate larger settings. Perhaps you have a customer wanting a secure setting for their two or three carat center stone, or maybe you have a special custom order that needs to accommodate an even larger four or five carat stone. With these die-struck settings, you can craft a ring design that makes your customer's diamond or gemstone the hero of the piece with a setting that is strong enough to secure it for everyday wear.
Selling Settings From the Case
Enticing your customer with larger stones and settings that can fit them presents a unique challenge. With the Piece by Piece® interactive settings and shanks ring builder, your customer can mix and match the setting and shank designs they'd like for a completely custom experience. Pair the core solution with the new designer expansion and easily watch them fall in love with the idea of such a dramatic design choice. The designer expansion includes twelve new trending shank designs, hidden halo settings, and large solitaire settings that range from 3.5 to 6 carats — both in round and multiple fancy shape options.
From there, you can easily order the right findings that set the stage for the perfect custom ring.
Large Lab-Grown Diamond Solutions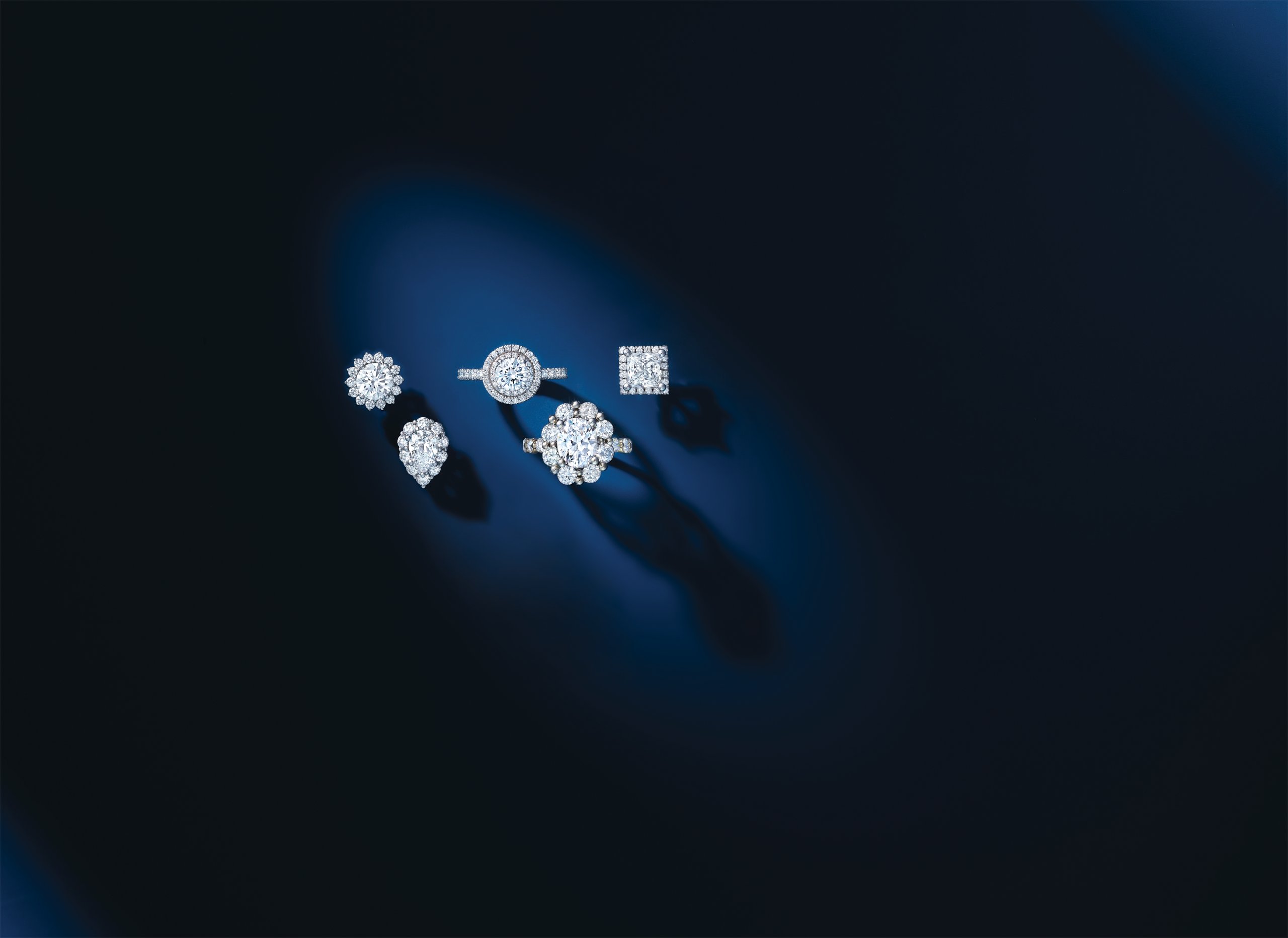 If you are looking for settings that are semi-set with lab-grown diamond accents simply waiting for your choice of center stone, look no further than the selection within Modern Brilliance®, Stuller's collection of lab-grown diamond jewelry, bridal, and findings. The settings within Modern Brilliance not only feature stunning designs, but they also can accommodate stones larger than three carats for those eye-catching centers. You can set your own stone, or we can set a lab-grown diamond from our vast assortment within the setting so it is ready to add to your preferred shank.
Support for Your Elevated Creations
Stuller's findings have been developed with more than 50 years of innovation and experience. You can always trust us to be on top of the latest jewelry trends and to supply you with what you need to suit the needs of your customers. With the right findings and components, you can watch your designs come to life when expert craftsmanship meets stunning creativity.