CounterSketch® Studio
CounterSketch® Studio is more than a software package. It's a complete custom design operation right on your showroom floor. The new CounterSketch Version 5 makes it easier to deliver the enhanced buying experience our customers crave. This turnkey solution offers prototype samples, 3D software to customize those same designs, and numerous ordering options right from Stuller—from raw castings to completely finished set pieces. Now, in Version 5, export your designs to the PROJET® 1200 3D printer. Create fast and affordable prototypes, and close the sale when your customer tries them on.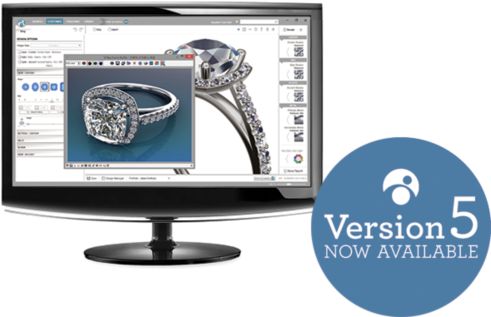 ---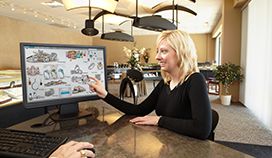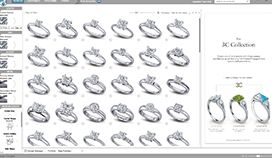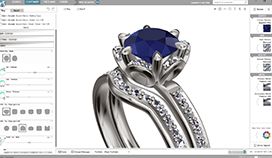 ---
How It Works
Step 1: Search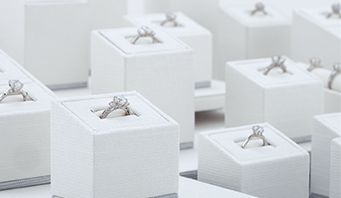 Working alongside customers in your store, guide them through the latest collection of over 120 ring prototypes – from timeless styles to the freshest bridal looks. These low-cost, high quality style samples help focus your customer quickly on designs they like. All of these styles can be ordered as is from Stuller. Many can be viewed and ordered from Stuller.com with customized gem sizes and materials. You can also search over a thousand styles in the expanded collections inside CounterSketch® Studio.
Step 2: Customize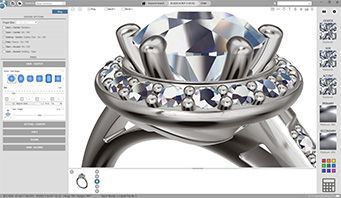 What if your customer wants to further personalize the design with a wider shank, more diamonds, less diamonds, or something else? That's when Gemvision's award-winning CounterSketch® Studio software allows you to work with your customer to customize the design right on screen in full 3D. You can make subtle changes or even add completely new elements and build from scratch in Freehand mode. Transform the sample on their hand from a design they like into a design they love.
Step 3: Order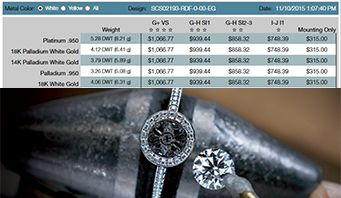 At any point in the design process, you can quickly pull up diamond and gemstone details, as well as an estimate of the jewelry based on total metal weight. You can even show your customer the difference in metal quality prices in real time by simply selecting a different metal type and letting the software calculators update the price automatically. Once you and your customer are ready, you can order and transmit the finished 3D model to Stuller for manufacturing right from within the software.
---
Projet® 1200 3D Printer
When your customers need even more than beautiful images and your expert advice, we make it easy for them to say "I love it" with scaled and accurate physical model of their exact design. About the size of a coffee maker, and just as easy to operate, the PROJET® 1200 brings the excitement of 3D printing right into your store with affordable 3D printed models produced in less than two hours. You can quickly send your designs to the PROJET® 1200 from CounterSketch® Studio and Matrix with built-in software export tools.
---
Engage Your Customer with Ever&Ever Prototypes
These high-quality Ever&Ever samples allow your customer to touch and experience CounterSketch's basic bridal models. Once they've identified a favorite style, you can guide them through customization options. All changes take place onscreen in full 3D and in real time.
Ever&Ever's curated selection takes the guesswork out of merchandising. Proven bestsellers, versatile designs, and the freshest engagement ring styles combine to form a convenient, irresistible package.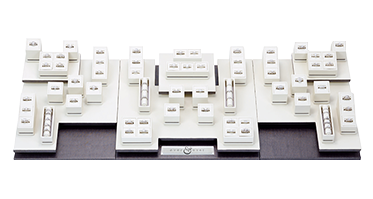 Click here to download the CounterSketch® Studio Version 5 printable PDF user guide.
If you need instructions for installation please click here.
You can view our computer requirements here:
2016 CounterSketch Training Dates:
| | | |
| --- | --- | --- |
| February | 17-19 | Lafayette, LA |
| March | 09-11 | Lafayette, LA |
| May | 18-20 | Lafayette, LA |
| | | |
| --- | --- | --- |
| June | 15-17 | Lafayette, LA |
| July | 12-14 | Lafayette, LA |
| August | 24-26 | Lafayette, LA |
| | | |
| --- | --- | --- |
| October | 05-07 | Lafayette, LA |
| October | 19-21 | Lafayette, LA |
---
2016 Matrix Training Dates:
Matrix Level 1
January
18-22
Lafayette, LA
February
22-26
Lafayette, LA
April
04-08
Lafayette, LA
You must login or sign up to access this content
Continue to take full advantage of CounterSketch® by renewing your annual membership. As a member, you receive enhanced technical support, automatic access to new library expansions, and application updates for one year. Members also have access to additional education opportunities, such as interactive iPad training sessions.
Update your membership today and a member of our team will contact you shortly.