CounterSketch®
Custom Design Technology
Our industry is evolving, and nothing is driving that evolution as significantly as new computer-aided design (CAD) and manufacturing (CAM). CounterSketch is the leading CAD software on the market today, offering a robust yet intuitive interface and a library of convenient prototypes. Designs are built to order here at Stuller.
---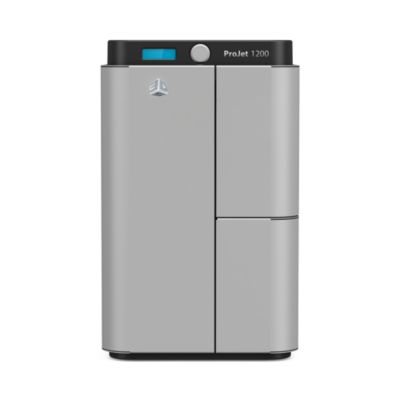 ProJet® 1200
An affordable 3D Printer that quickly prints intricate casting patterns, stunning samples, and finished pieces.
With simple push button operation, the ProJet® 1200 3D printer puts the high precision and meticulous detail of a professional 3D printer on your bench. It prints most jewelry pieces in under two hours and materials cost less than $1 per piece. New tools in CounterSketch® Studio Version 5 and Matrix 8 software allow for easy export of your designs to the ProJet® 1200.
This product can be purchased through the Gemvision Store.
---
1
Working alongside customers in your shop, you select a photorealistic digital prototype from a large library of available styles.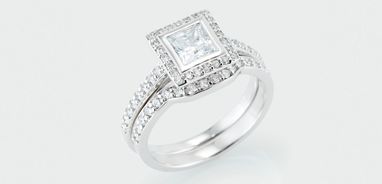 2
Starting with this 3D model, you collaborate with your customer to experiment with and enhance the prototype, altering its composition, modifying its shape, or trying different types of precious stone. As these changes materialize onscreen, the software generates updated estimates.
3
Using tools within the software, you pick finishing and setting options and transmit the design to Stuller for manufacturing. A typical job, once approved, takes less than two weeks to complete.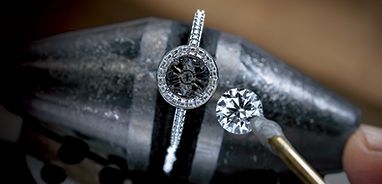 The following is a range-set of recommendations meaning that if you choose a computer with specifications within these ranges, you will have a good computer to run CounterSketch on. We recommend that your computer has at least these specifications:
Processor

Minimum Intel i5 Quad Core 2GHz or Higher
Recommended: Intel i7 Quad Core 2GHz or Higher (Preferred for increased performance in rendering)

RAM:

Minimum: 4GB
Recommended: 8GB-12GB or higher

Hard Drive

Minimum: 250GB free main hard drive space
Recommended: 250GB SSD with 1TB HDD

DVD Rom

Graphics Card (GPU):

NVIDIA GeForce GTX with minimum 1GB of Video RAM

- Minimum: NVIDIA GeForce GTX 540, 640, 740, 840

- Recommended: NVIDIA GeForce GTX 660, 760, 860 or better

NVIDIA Quadro GPUs not supported

Monitor Resolution:

Minimum: 1440 x 900
Recommended: 1920 x 1080 or higher
Recommended Anti-Virus:

Windows 7: Microsoft Security Essentials
Windows 8: Microsoft Defender (comes with Windows 8)
Due to incompatibility issues outside of our control, Gemvision does not recommend the following Anti-Virus programs:
Recommended: 1920 x 1080 or higher
Norton, McAfee, Karpersky, AVG, and Avast

CounterSketch Operating Systems:

Supported Operating Systems for CounterSketch:

(32 or 64-Bit) Windows 7 Home Premium, Profession, Ultimate
(32 or 64-Bit) Windows 8/8.1 Standard, Pro, Enterprise

Not Supported Operating Systems for CounterSketch:

(32 or 64-Bit) Windows 7 Home Basic, Starter
Windows XP or Vista
Mac OS or Linux

CounterSketch is ONLY supported in English version Windows.
2015 CounterSketch Training Dates:
| | | |
| --- | --- | --- |
| January | 19-20 | Moline, IL |
| February | 24-26 | Lafayette, LA |
| March | 9-10 | Moline, IL |
| April | 14-16 | Lafayette, LA |
| | | |
| --- | --- | --- |
| May | 19-21 | Lafayette, LA |
| June | 23-25 | Lafayette, LA |
| August | 25-27 | Lafayette |
| September | 15-17 | Lafayette, LA |
| | | |
| --- | --- | --- |
| October | 6-8 | Lafayette, LA |
| October | 20-22 | Lafayette, LA |
---
2015 Matrix Training Dates:
Matrix Essentials
February
24-26
Lafayette, LA
March
9-10
Moline, Il
Intro Matrix & Milling Solutions
Dates coming soon
Matrix Essentials Plus
January
16
Moline, IL
March
6
Moline, IL
Matrix 8 Conversion
May
19-21
Lafayette, LA
June
23-25
Lafayette, LA
Intermediate
February
23-24
Moline, IL
Intro to T-Splines
February
25-26
Moline, IL
IRender Tools
February
27
Moline, IL
Advanced
March
18-19
Moline, IL
Advanced T-Splines
March
20
Moline, IL
You must login or sign up to access this content
Continue to take full advantage of CounterSketch® by renewing your annual membership. As a member, you receive enhanced technical support, automatic access to new library expansions, and application updates for one year. Members also have access to additional education opportunities, such as interactive iPad training sessions.
Update your membership today and a member of our team will contact you shortly.